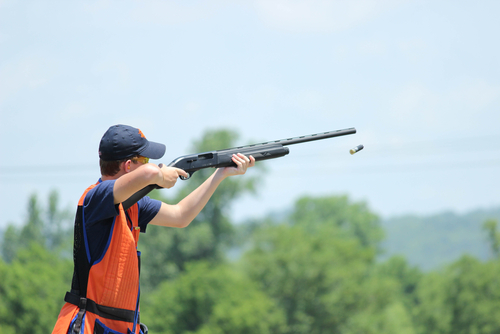 So You Want To Be A Skeet Shooter?
If you're a novice to skeet shooting and want to pick up your first firearm, you've come to the right spot. Skeet shooting, if you don't already know, is a recreational shooting sport in which its participants shoot to break clay targets flung into the air from fixed stations at high speeds and multiple angles. It can be practiced on a more competitive level, and is also an Olympic event. If you are new to skeet shooting it is best to be guided by an advisor at a shooting gallery rather than trying it out on your own. You can also start with trap shooting, which is considered easier. But let's assume you already know that, and you are ready to purchase a firearm. Below are a few top choices for beginners who might also be on a budget.
The Remington 870
The Remington 870 is a pump-action shotgun and considered to be one the most popular of all time. It is known for strength, durability, and yet its design is incredibly smooth. They can be found new for under $300, making them a wise investment and a classic choice for skeet novices.
The Beretta A300
In the semi-automatic shotgun family, this is one of Beretta's more basic pieces but that doesn't mean it isn't incredibly reliable. Beretta, the oldest gun maker on the planet, produces well-made and elegantly finished shotguns that are of high quality and endurance. The A300 uses a self-compensating valve system to ensure reliability with a wide range of loads. Because of its incredibly high quality, the A300 runs about $650-$700, and is definitely a worthy investment if you plan on skeet shooting long-term.
Stoeger M300
This piece is also a semi-automatic shotgun, and available at what is generally considered a great value at about $500. The Stoeger M3000 is a clean and reliable piece, although its recoil might be a little stiff for a beginner. For consistent cycling you may need heavier loads.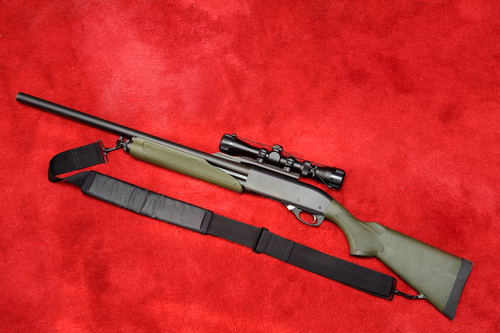 Pictured here: Remington 12 GA Pump Action Shotgun
EC Firearms Tips:
When you begin your clay shooting hobby, it's important that you remember some key pointers that will help you bust clays like a champion.
Point and Shoot.
Keep Both Eyes Open.
Be Aware of Body Position.
Hold the Shotgun properly.
Keep Your Cheek Glued to the Stock.
Swing the Shotgun properly.
---
Remember that if you are brand new to the world of target shooting, start learning with a professional. Shooting galleries are always offering classes and tutorials for beginners, so take advantage of that. Have fun, and shoot safely